Santa Maria's AmeriCorps program strengthens Ohio communities like Greater Price Hill through service and volunteerism. Each year, Santa Maria Community Services will engage 16 AmeriCorps members to serve from September through August at several locations throughout Cincinnati, including several in Hispanic communities (bi-lingual Spanish speaking applicants welcome!) and within our partner organizations, including the Cincinnati Health Department, Healthy Moms and Babes, and Education Matters.
If you're interested in committing a year of your life to your community and getting paid for that service experience, join Santa Maria Community Services Project Advance, a local AmeriCorps program, to make a difference, test a possible career path or build your resume. If you are 18 or older, dependable, accountable and have good customer service skills, consider this rewarding experience! Project Advance is an opportunity for AmeriCorps members to develop into leaders in education, service, and community development.
AmeriCorps members are eligible for bi-monthly living allowance ($12,630 annual), health insurance, professional training opportunities, PLUS The Segal AmeriCorps Education Award worth $5,815 toward college costs, awarded at the end of your year of service.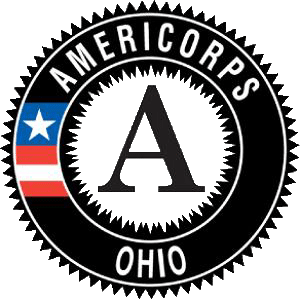 Service begins on September 1, 2017 and applications are being accepted for the following positions until all opportunities are filled:
Health Educators
Health Navigators provide support to community families and individuals challenged with gaining access to consistent quality health care. Assist with organization and implement of health education workshops and programs targeted to inner-city neighborhoods. Organize and facilitate wellness activity projects that promote community health and well-being. Participate in various city-wide health and wellness focused events.
GED Tutors and Employment Coaches
GED Tutors work with individuals and groups who are preparing for their GED exam, or aspire to upgrade their basic literacy skills.
Employment Coaches work with individuals and groups to increase client job readiness. Members will assist with job applications, access job search resources, and coach clients through job placement, retention and career advancement.
ESL Class Coordinators work with adult immigrant students to increase their English language proficiency, facilitating the attainment of better employment and improved overall communication.
Housing Support Specialists
Housing Specialists will work with individuals and groups who are preparing for their GED or working towards employment to obtain and/or maintain stable housing.
Apply Now
For more information about Santa Maria's Project Advance AmeriCorps program including member housing opportunities, please contact Bonnie.Hood@santamaria-cincy.org or call 513-557-7264. For more information about AmeriCorps visit www.americorps.gov.